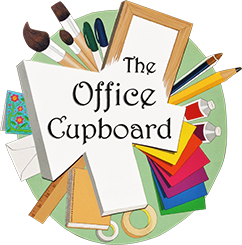 Q: Can I have a fax sent to you, for me to pick up there?
A: Sure! Just be sure the sender puts your name on it. $.50/page for incoming faxes. Use the fax number above.
Q: What does it cost to send a fax?
A: $.50/page for toll free or local calls, $1.00/page for long distance. More for International, depending...
(We know, we know)
Q: Can I email you a document I want printed?
A: Yes, but it may be easier to bring it in on a USB drive. If you wish to email, send to: theofficecupboard@orcasonline.com, and don't forget the "p" in cupboard. Be sure to include your phone number, instructions, and when you hope to come in for it.
Q: Do you print photos as well as text files and .pdf's?
A: We have an excellent photo printer, and our color copier. The choice will depend on your needs. The copier tends to be quicker and cheaper, the photo printer gives nicer quality.
Q: Do you scan and print old photos?
A: Sure. And we can retouch them, in the process.
Q: Do you carry ____?
A: If we don't, we are happy to help you find an alternative source.